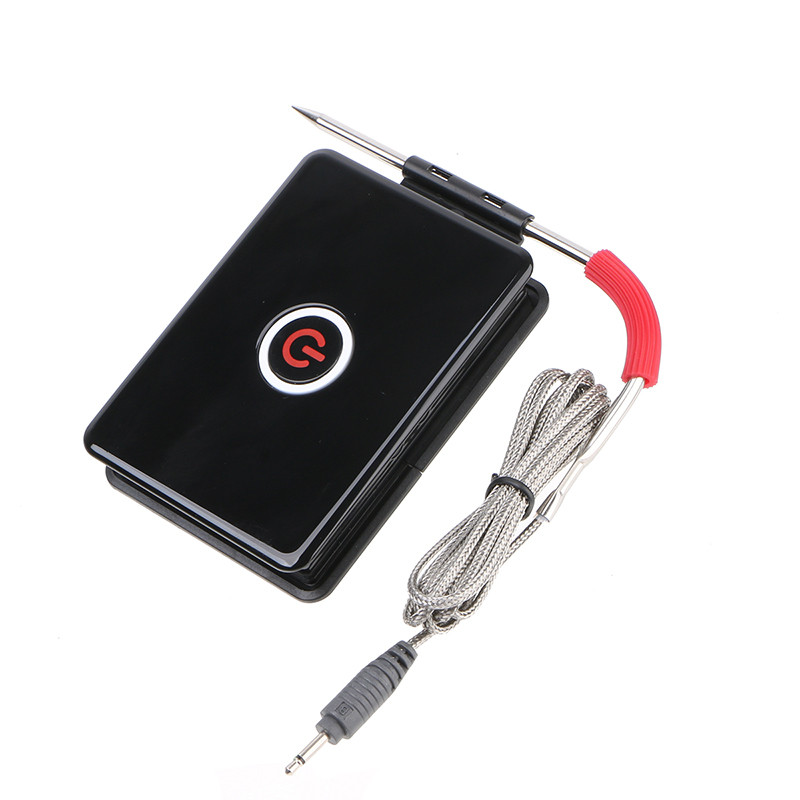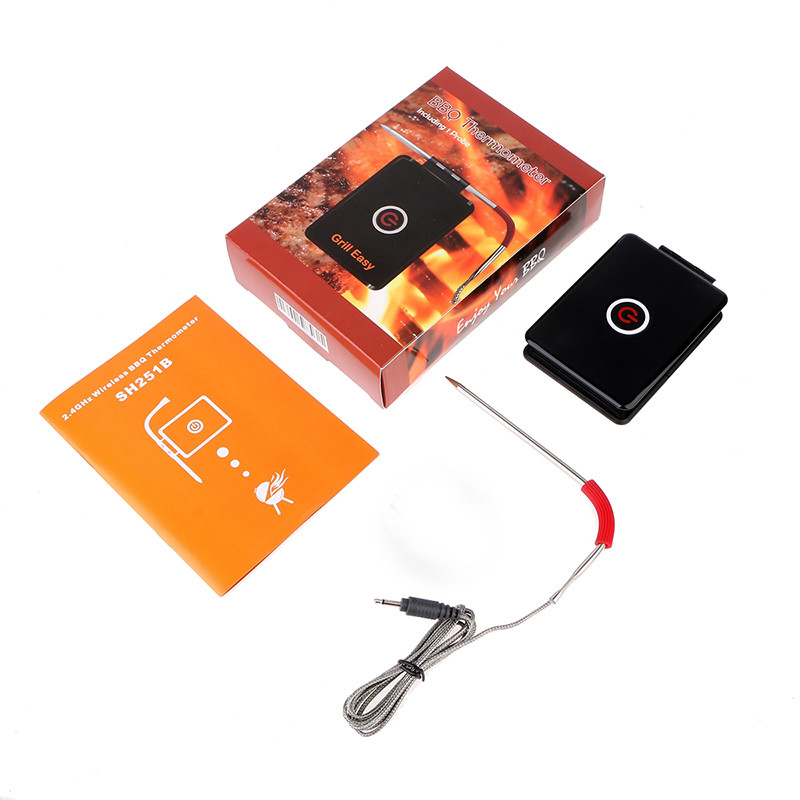 The appearance of SH251B is rectangular and ultra-thin with the holder of probe and cable, which can connected with two stainless steel probe sensors. It can be adsorbed on metal grill by the embedded magnets inside base and built-in beeping alarm, central touch button with circular LED light on the panel, indicating the barbecue process.It can grill perfect meat via bluetooth for iOS and Android with mobile Apps-"Grill Easy".

Features
   ■ Working modes:reciepe/timer/target temperature;
   ■ Preset nine types of food and cooked degree;         
   ■ Central Touch button with circular LED light;
   ■ Two stainless steel thermo probe sensors;              
   ■ Compatible with BLE4.0 and iOS and Andriod;
   ■ Download smartphone App "Grill Easy" 
Specification
   ● Temp measuring range:0~300℃;                  
   ● Accuracy: ±1ºC; 
   ● Transmission cycle: 4s;
   ● Transmission distance:>30M;
   ● Product Size:105x68x18.5mm;    
   ● Power: 2 AAA alkaline batteries

Application
   ◆ Barbecue, oven grill,wild barbecue,baked,smoked,oven.
Packing
   ▲Colorbox:165x115x40 mm
   ▲ ProductWeight: 132g   
   ▲ Innerbox: 240x228x175mm    
   ▲ Qty per inner box: 10pcs
   ▲ Outer Carton size: 463x367x264mm     
   ▲ Qtyper carton:40pcs.        
   ▲ Gross weight: 6.5kg

User manual 

APP Download