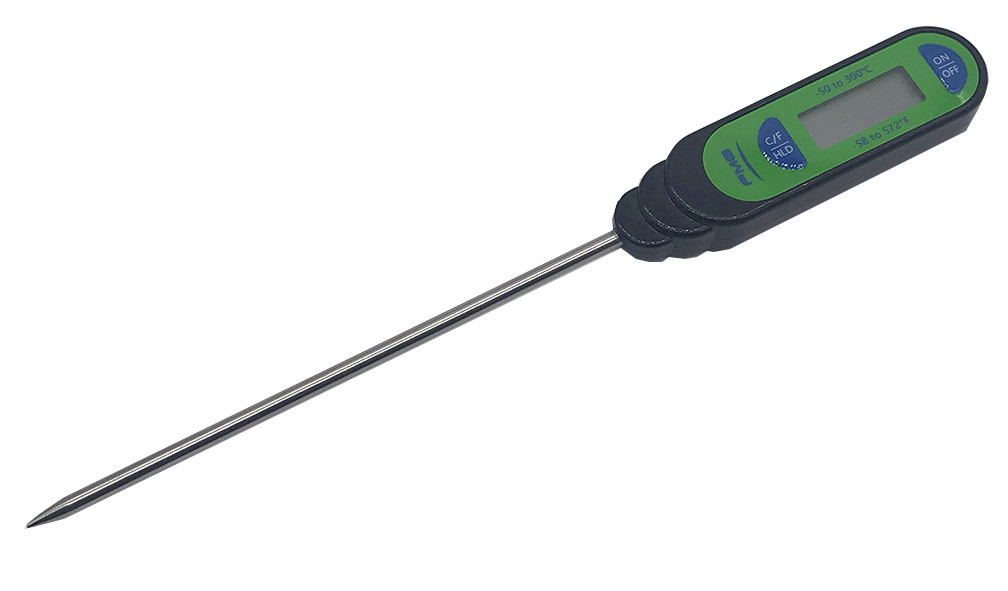 Portable pen's shape, liquid crystal display structure.The measurement completes the keystroke locking temperature. Stainless steel probes quickly measure water temperature, oil temperature, milk temperature and food temperature.
Features
■ Rapid measurement of temperature in 2 seconds;
■ Key locking display data for reading;                       
■ Automatic shut down 10 minutes without operation;
■ C/F temperature display unit conversion;                  
■ Use one AG13 or LR44 cell
Specification
● Temp measuring range:-50~300℃;
● Accuracy:±1℃                 
● Power:LR44or AG13 cell             
● Probe size :D3.5 x L138
Application
◆ Household kitchen products, measuring water temperature, milk temperature, oil temperature and food temperature;
◆ Production processing, laboratory measurement of the temperature of an object or liquid.
Packing
▲ Color box: 260x60mm       
▲ Product weight: 52g     
▲ Carton size: 540x360x260mm          
▲ Qty per carton:3002pcs    
▲ Gross weight:15.8kg