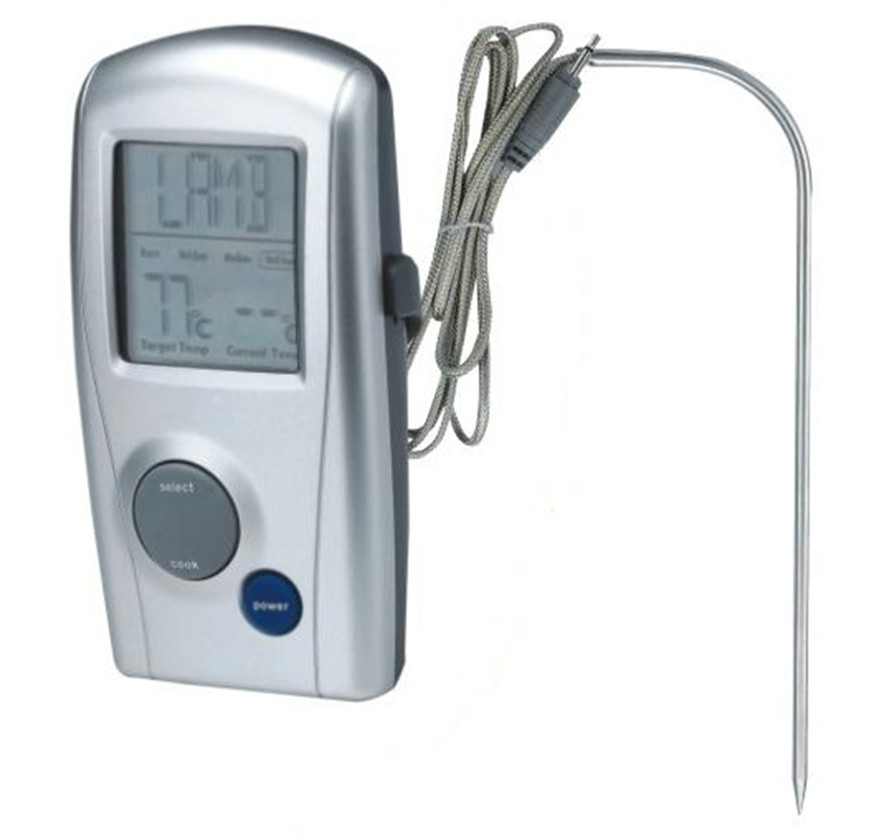 Portable structure with a red backlit LCDscreen, wired with a single stainless steel BBQ probe. Set the type of food andraw cooked degree of maturity, measure and display the barbecue temperature ofthe food.While the end of barbecue it sound and light alarm.
Features
■ LCDdisplay temperature and babecue process;               
■ Preseteigt type of food and cooked degree;
■ Foodprobe cable connects with thermometer;     
■ Audioand light alert while proceesing end
 

 Specification
● Temp measuring range:0~200℃         

● Accuracy :±2℃                  
● Power:2AA batteries
Application
◆ BBQ, cooking, baking fieldapplication, can be used with oven, oven equipment.
Packing
▲ Color box: 150x80x45mm        
▲ Product weight: 130g         
▲ Carton size: 470x230x260mm          
▲ Qty per carton:90pcs    
▲ Gross weight:12kg