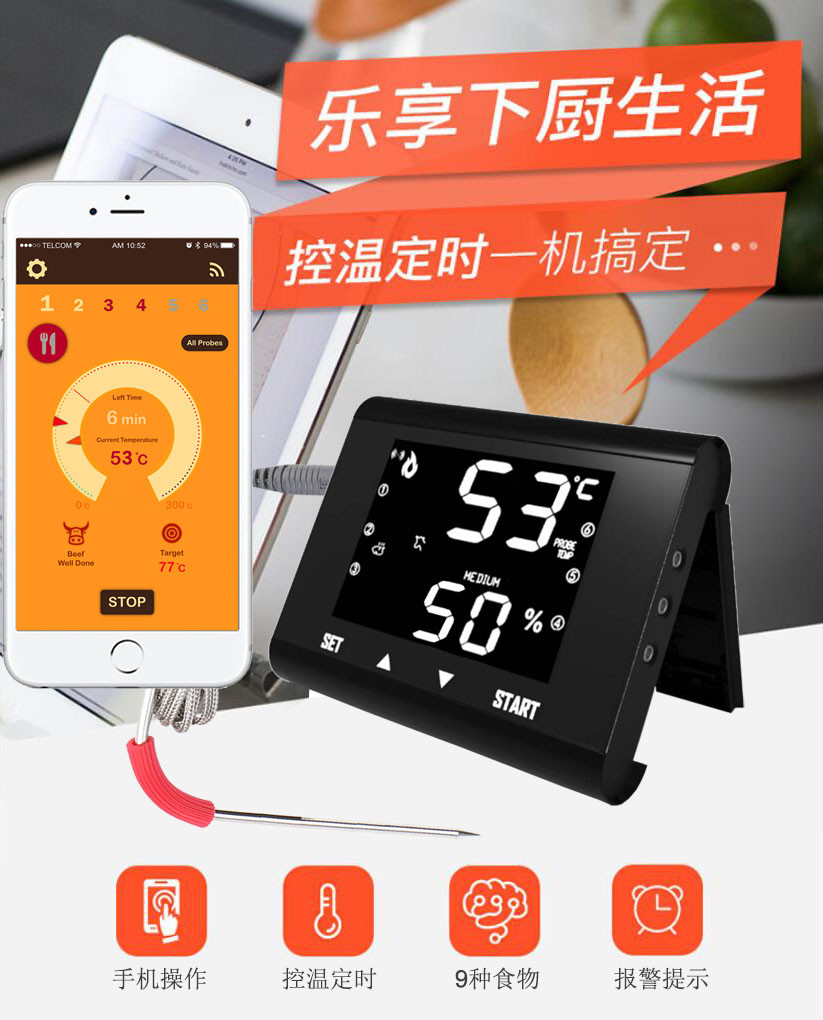 Bluetooth Grill Cooking Thermometer with Multi Probes configuration large backlight LCD screen,touch key , can connect to six stainless steel probes, built-in beeping alarm. which can be independently operated by thermometer or by mobile App. It cook perfect meat via bluetooth for iOS and Android mobile Apps-"Grill ProbeE+".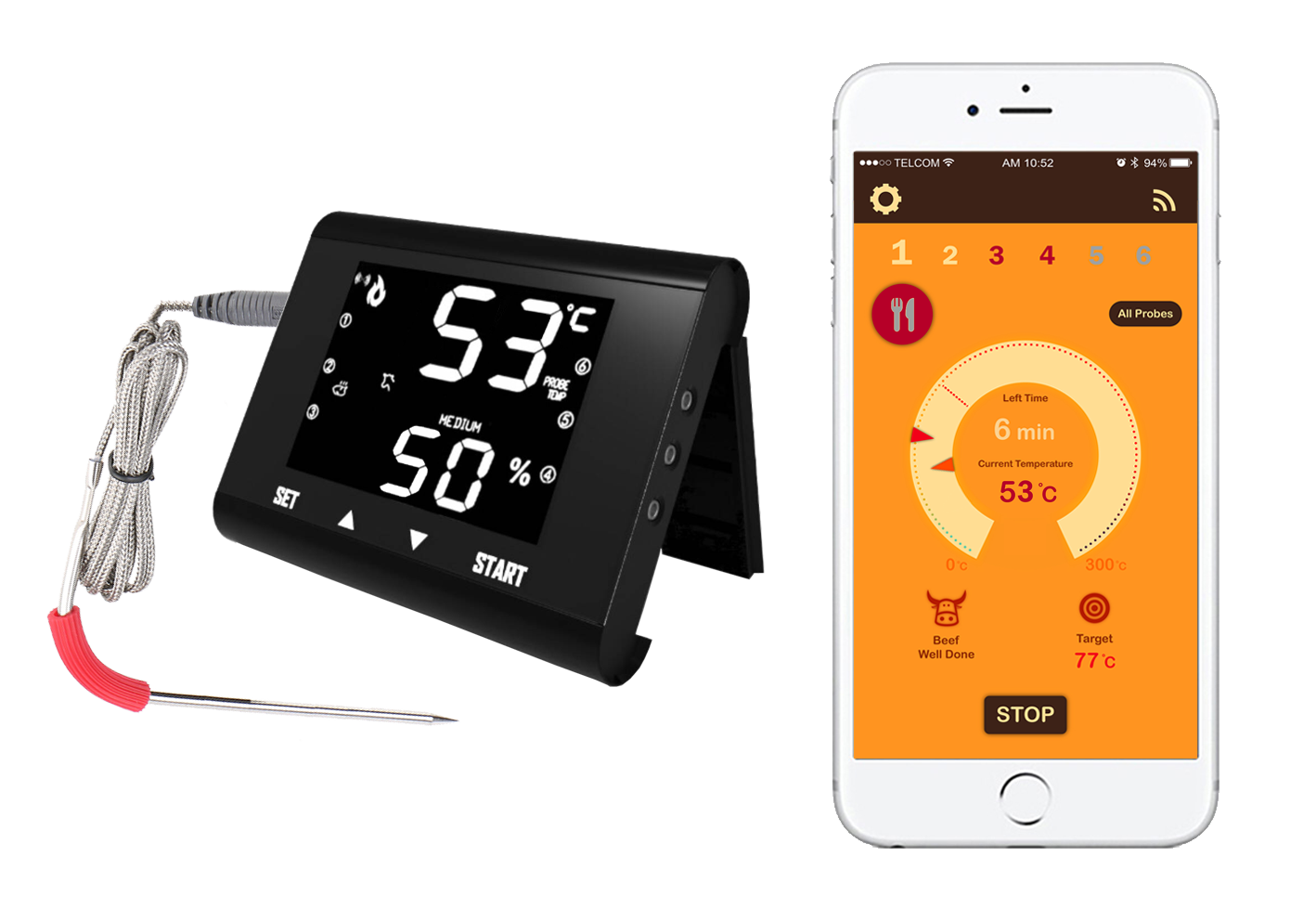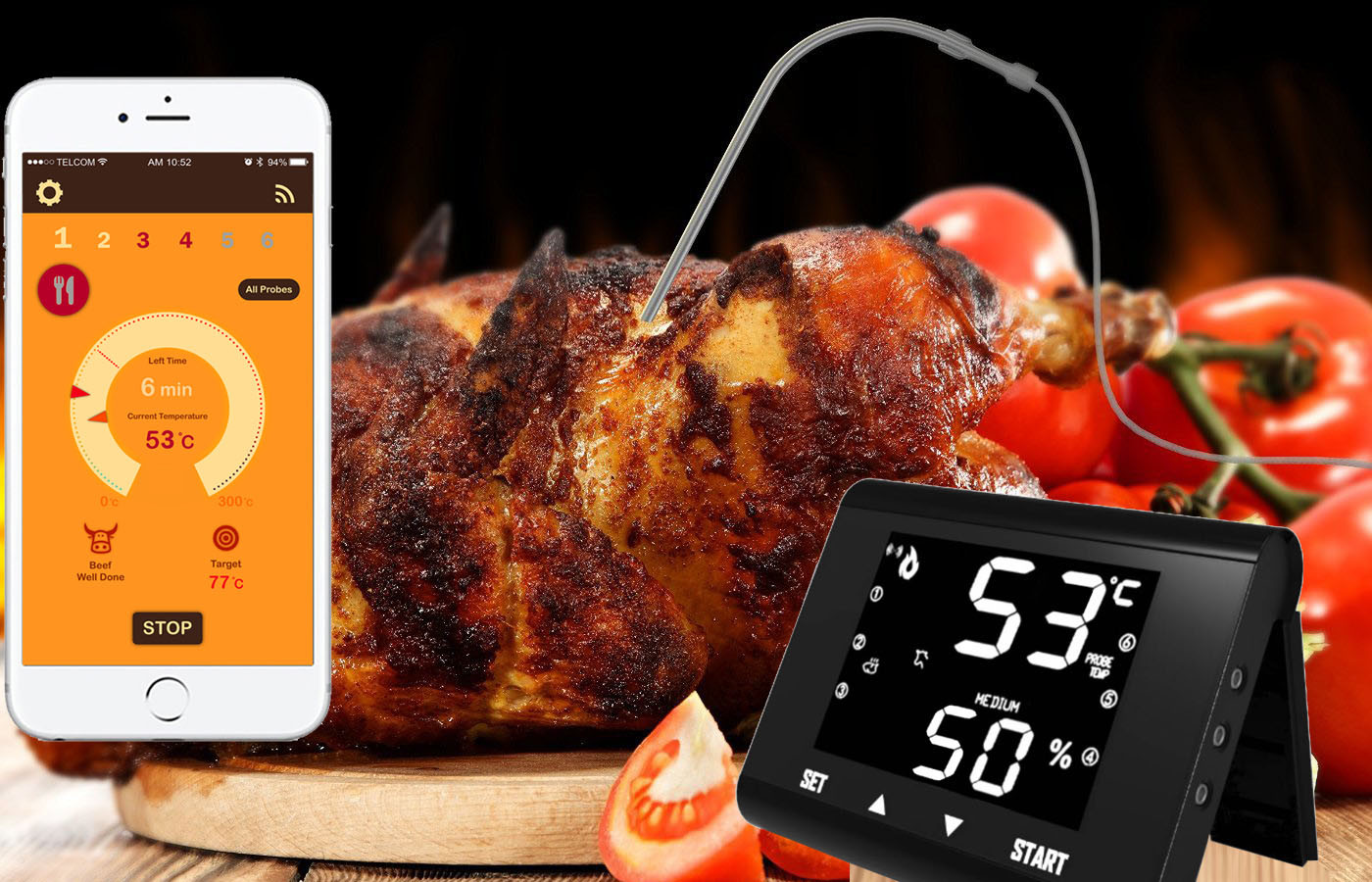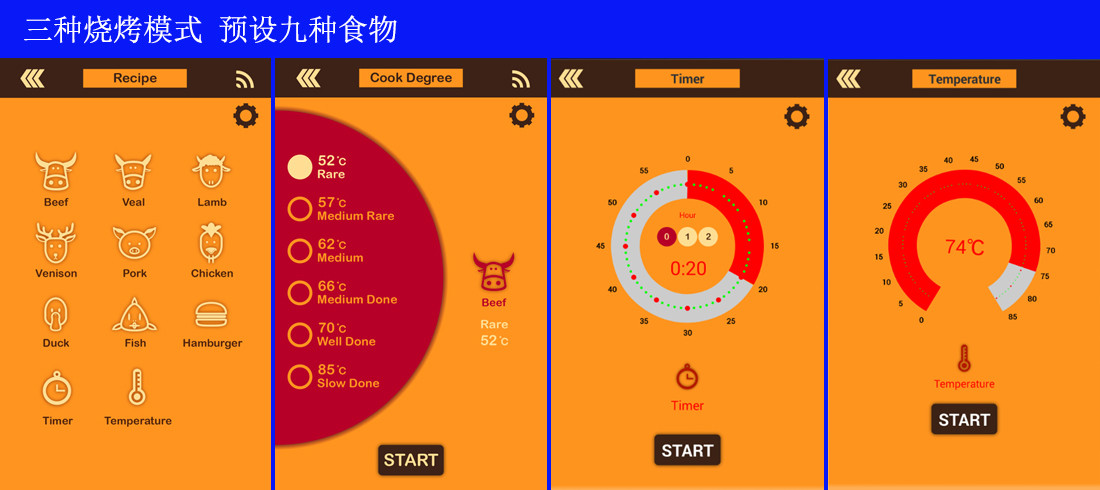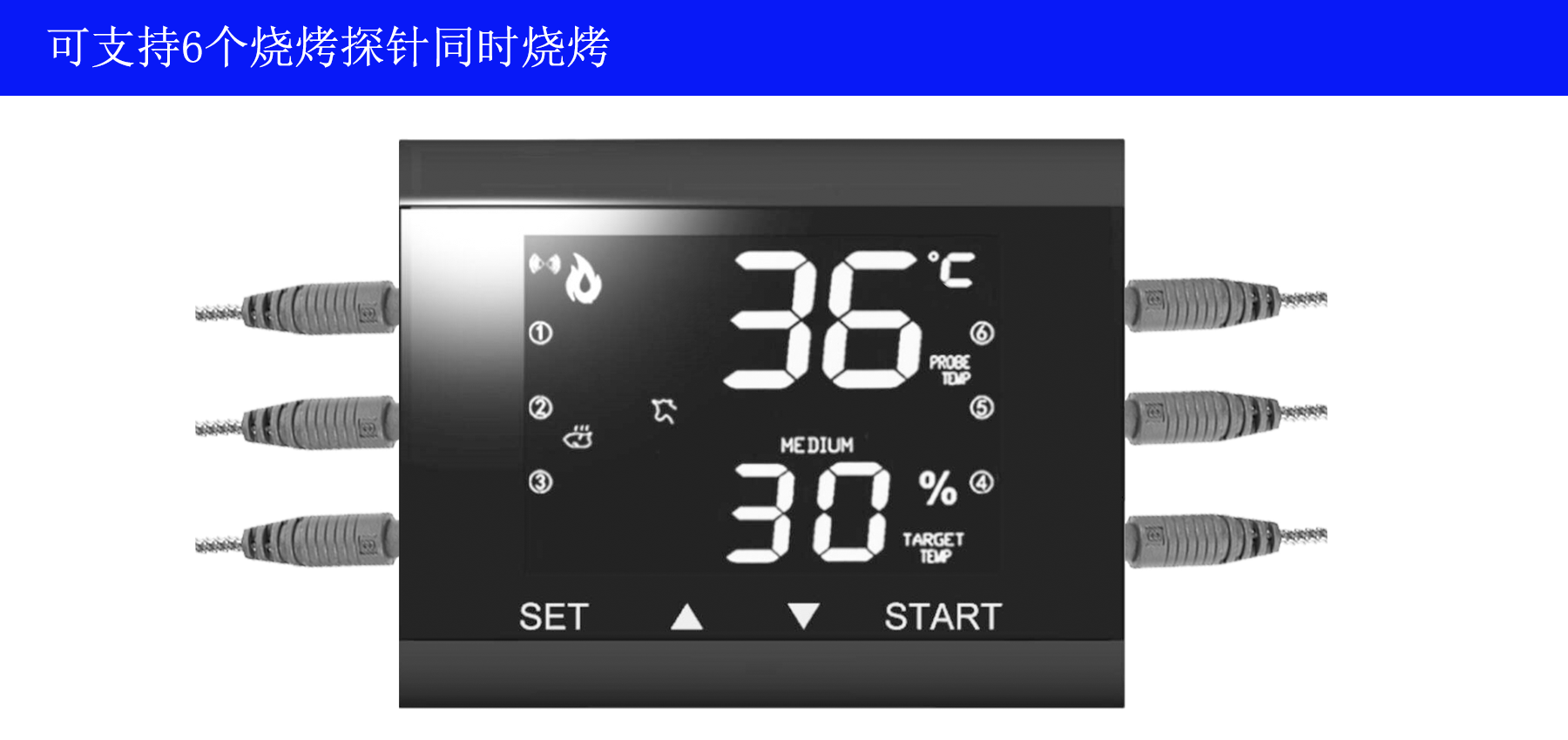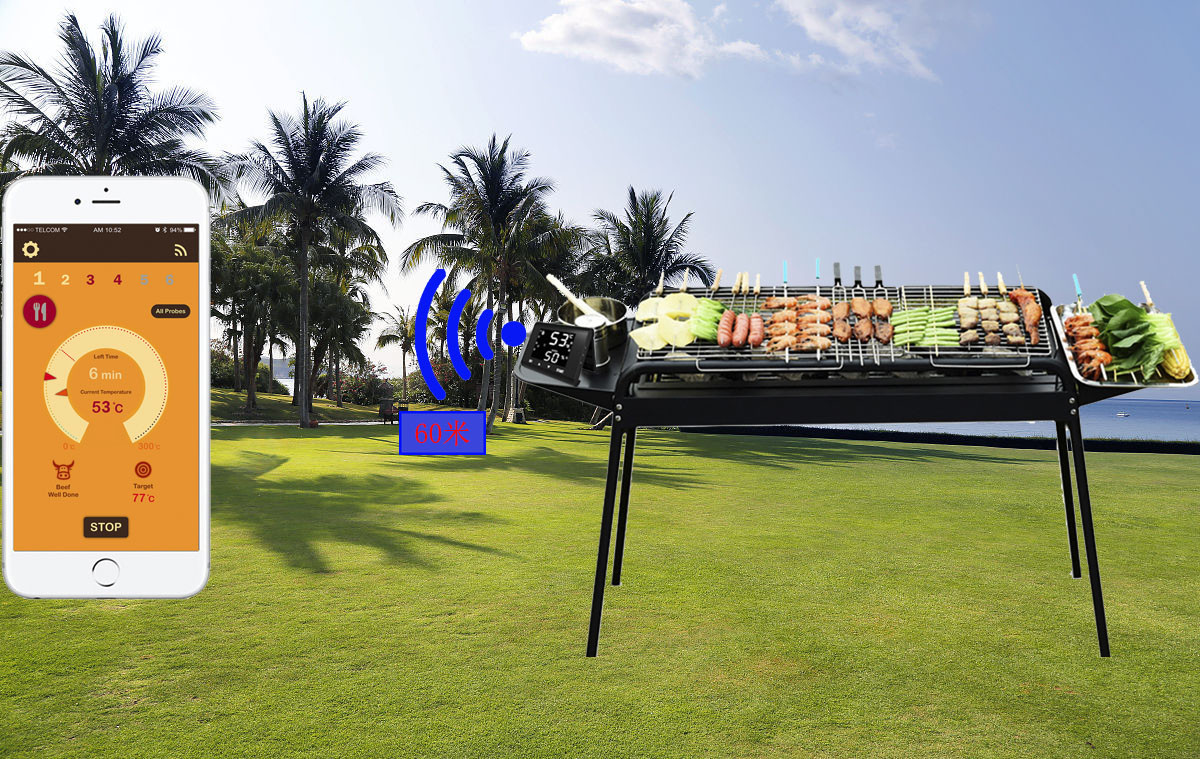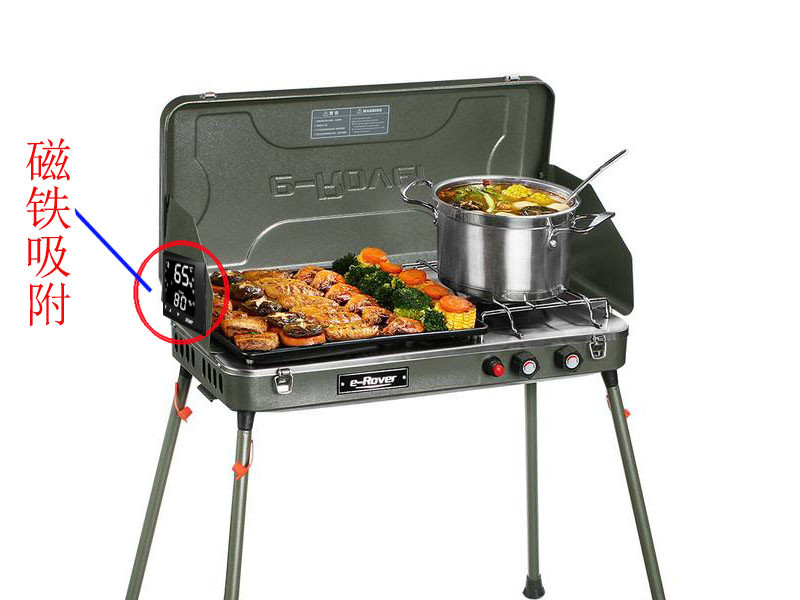 Features
■ Working modes: receipes / timer / target temperature Preset nine types of food and cooked degree                      
■ Six stainless steel thermos probes                        
■ LCD display with four touch keys                        
■ Operate by thermometer or by smartphone                                                                                                 
■ Compatible with BLE 4.0/Android/iOS;             
■ Download smartphone App "Grill ProbeE+"  
Specification
● Temp measuring range:-40~300℃

● Accuracy: ±1ºC          
● Transmission cycle:  4s                         
● Transmission distance:>60M        
● Power:2 x 1.5v AAA batteries
Application
◆ Outdoor barbecue, electric oven,baking, cooking with oven, kitchen stove, home food and oil temperature measurement.