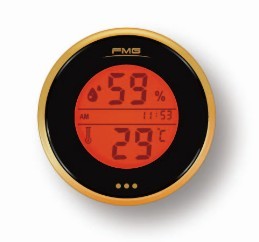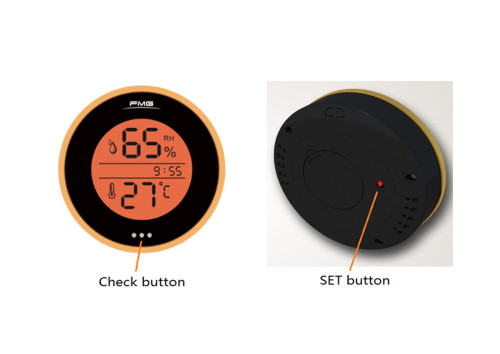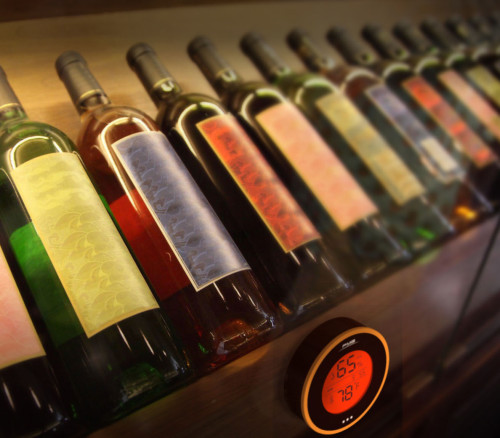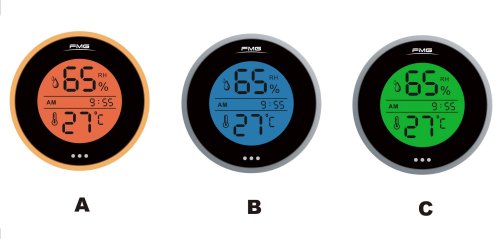 Digital Thermometer Hygrometer Monitor Cigar Cigarette Guitar Ukulele Box Fridge orange
Model

SH104MT Temperature Humidity Recorder with Clock
Min. Order

10 piece
Description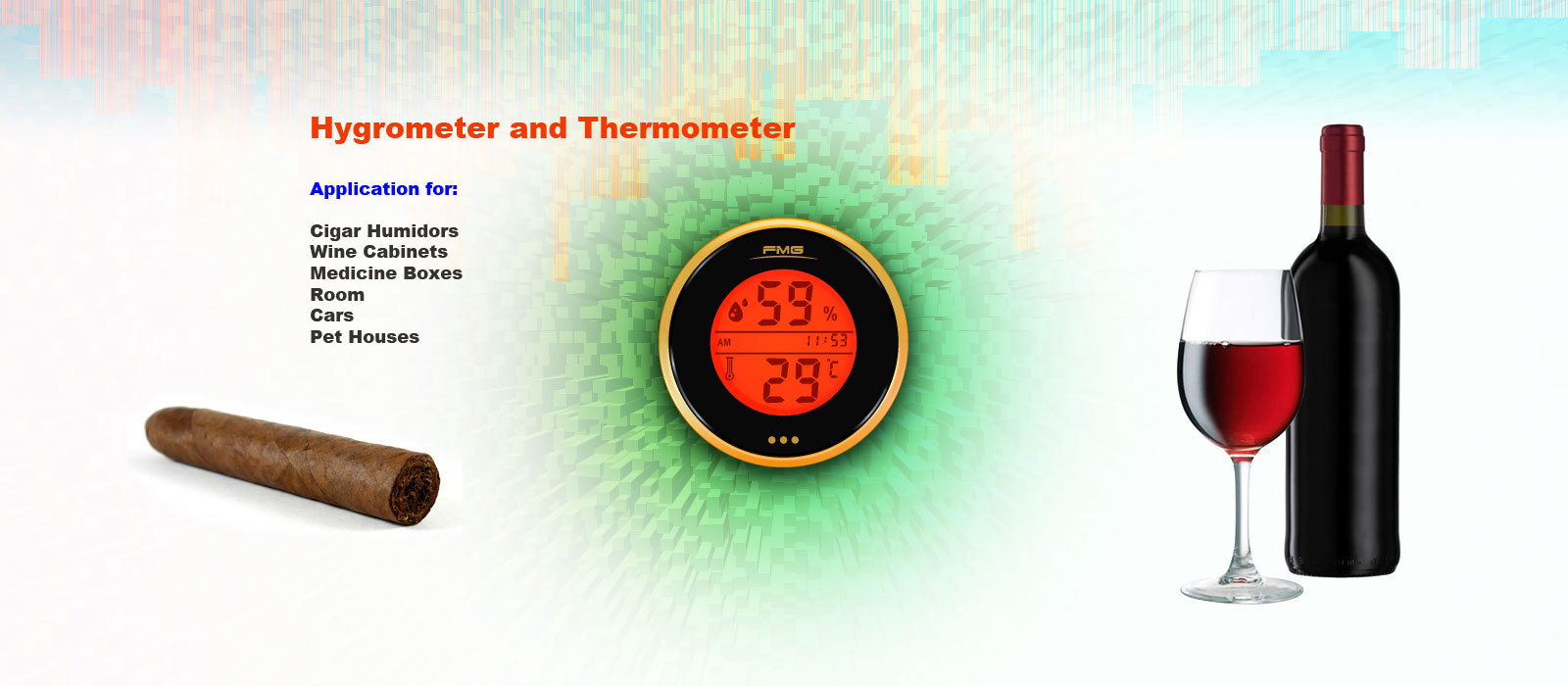 Delicate round shape, with blue backlight touchdisplay,measurement, display and data storage environment temperature andhumidity, theclock display function, touch keys query maximum minimum andrecord the data oftemperature and humidity value per hour. Magnets anddouble-sided adhesive areembedded in the surface of the back cover, which canbe easily attached to themetal surface or wall.
Features
■ Backlight LCD screen with One touch key ;
■ Display clock/temperature/humidity ;
■ Temperature and humidity data record ;
■ Query max/min mearuring value;
■ Adhesive tape and magnetic at back
Specification
● Temperature measuring range:0~50℃
● Humidity measuring range:10~95%RH
● Accuracy :±1℃(temp) ±5%RH(humdi)
● Power: 3V CR2032
● Product size:D60 xH16mm
Application
◆ Electro-mechanical equipment:moisture-proof box, wine cabinet, temperature and humidity thermostat equipment.
◆ Environmental monitoring: hotel, restaurant, pharmacy supermarket, home life, office, storage building
Packing
▲ Color box: 120x90mm
▲ Product weight: 32g
▲ Carton size:360x260x270 mm
▲ Qty per carton: 300pcs
▲ Gross weight:10.5kg
User manual