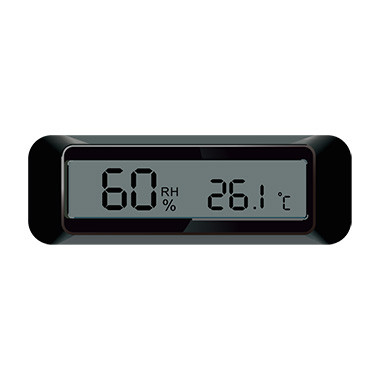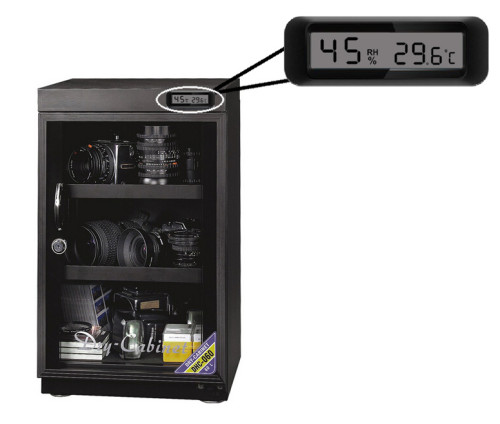 Panel Thermometer & Hygrometer for dampproof cabinet, wine cabinet,refrigerating cabinet
Model

SH105P Panel Thermometer & Hygrometer
Min. Order

100 piece
Description

The shell is made of ABS material, rectangular panel installation or desktop placement. High precision measurement and LCD digital display temperature and humidity, built-in CR2032 button battery.
Features
■ Easyto mount into the panel for equipment ;
■ Measurement of temperature and humidity;
■ C/Fdisplay unit conversion ;
■ Use one CR2032 cell
Specification
● Temperaturemeasuring range:0~50℃
● Humidity measuring range:10~95%RH ;
● Accuracy :±1℃(temp) , ±5%RH(humdi);
● Power:one CR2032 cell
● Panel mount size:93x 33mm
Application
◆ It is used in conjunction withdampproof cabinet, wine cabinet, constant temperature and humidity cabinet,refrigerating cabinet and other electromechanical equipment.
Packing
▲ Color box: 112x62x41mm
▲ Product weight: 94g
▲ Carton size:360x270x260mm
▲ Qty per carton:200pcs
▲ Gross weight:19kg
User manual