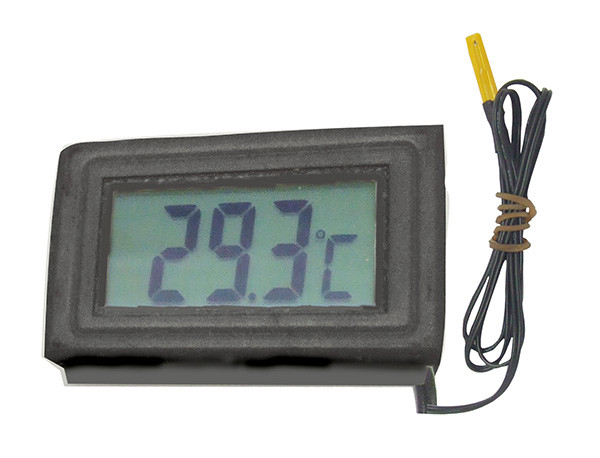 Small panel digital display thermometer,which can be embedded in mechanical and electrical equipment. The temperature sensor and power supply can be built in or outside.                
Features
■ Easy to mount into the panel of equipment ; 
■ Measurement of temperature and humidity;      
■ Inside sensor or outside sensor  ;                 
■ Use one AG13 cell or external DC power   
Specification
● Temp measuring range:-20~99℃        
● Accuracy :±1℃                
● Measurementperiod:2s~60s
● Panel size::47 x28mm
Application
◆ Digital display measurement temperature, with the use of mechanical and electrical equipment..
Packing
▲ Color box:PVC bag        
▲ Product weight:14.8g     
▲ Carton size: 600x410x350mm         
▲ Qty per carton:1000pcs    
▲ Gross weight:15kg