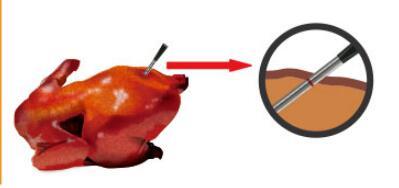 It changes the traditional wired connection mode, realizes wireless connection between probe and smart terminal such as monitor or mobile phone and transmits data. The diameter of stainless steel needle probe is only 5mm, which may be the finest wireless probe thermometer in the world. It has been used by McDonald's, KFC  and American Troupe as kitchen and food temperature detection equipment.
Features
  ■ Receipe/timer/target temperature modes

  ■ Preset nine types of food and cooked degree

  ■ Can connect max. to two stainless steel thermo probe sensors

  ■ Smartphone can monitor four meat probes

  ■ Five minutes charge and operate four hours

  ■ Compatible with BLE 4.0 / Andriod / iOS

  ■ Downloadsmartphone App "Grill ProbeE"

Specification

  ● Food temperatur range: -40~100℃

  ● Accuracy: ±1ºC 

  ● Transmission cycle: 4s

  ● Oven temperatue range: 0~300℃

  ● Transmission distance:>30M

  ● Charging time:5 Minutes

  ● Working time:12 Hours 

  ● Product size:D5 x L126mm

Application

  ◆ Outdoor barbecue, barbecue food,barbecue, cooking, baking, kitchen utensils;
  ◆ Special for closed oven, furnace andother equipment;
  ◆ Water temperature, milk temperature,oil temperature, food temperature monitoring.
Packing

No LOGO package   

  ▲ Color box: 175x32x30mm 

  ▲ Product weight: 75g  

  ▲ Inner box :180x165x155mm

  ▲ Qty per box:35pcs

  ▲ Carton size:510x400x190mm     
  ▲ Qty per carton:140pcs

  ▲ Gross weight:12/13kg

Gift package

  ▲ Color box:260x51x22mm  

  ▲ Product weight:113g

  ▲ Inner box:260x187x115mm

  ▲ Qty per inner box:25pcs

  ▲ Cartone box:387x275x245mm

  ▲ Qty per cartone:100pcs

  ▲ Gross weight:12kg

User manual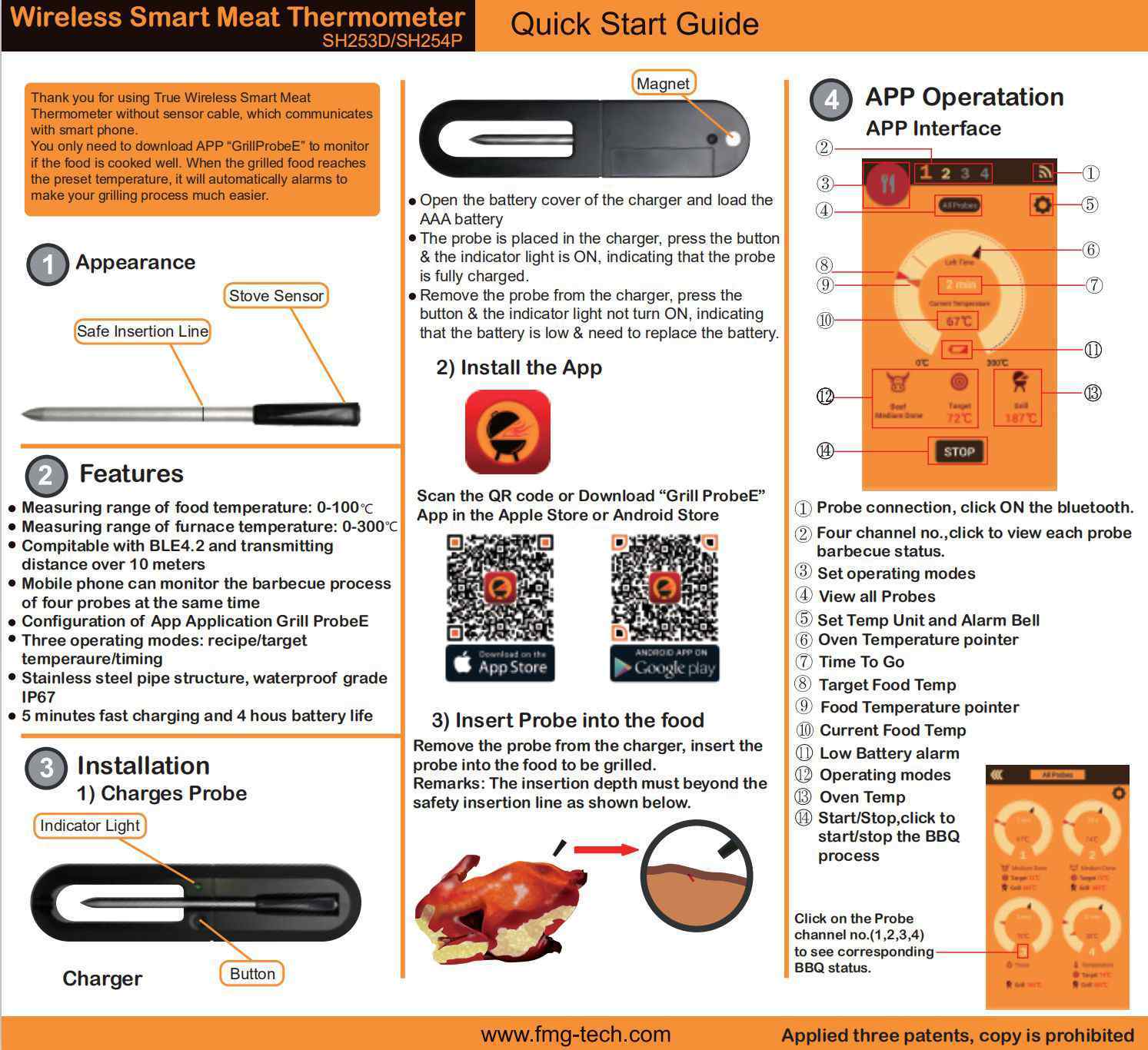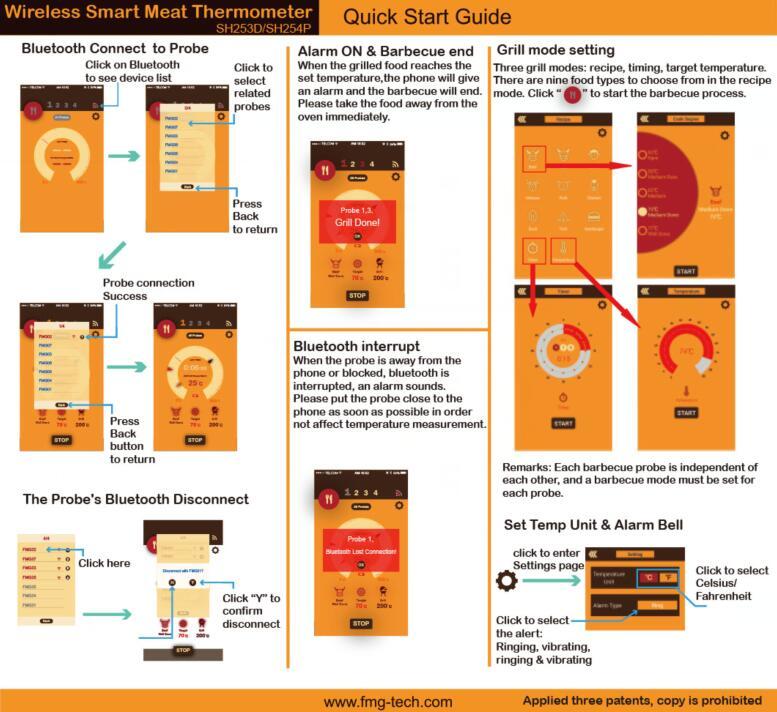 APP Download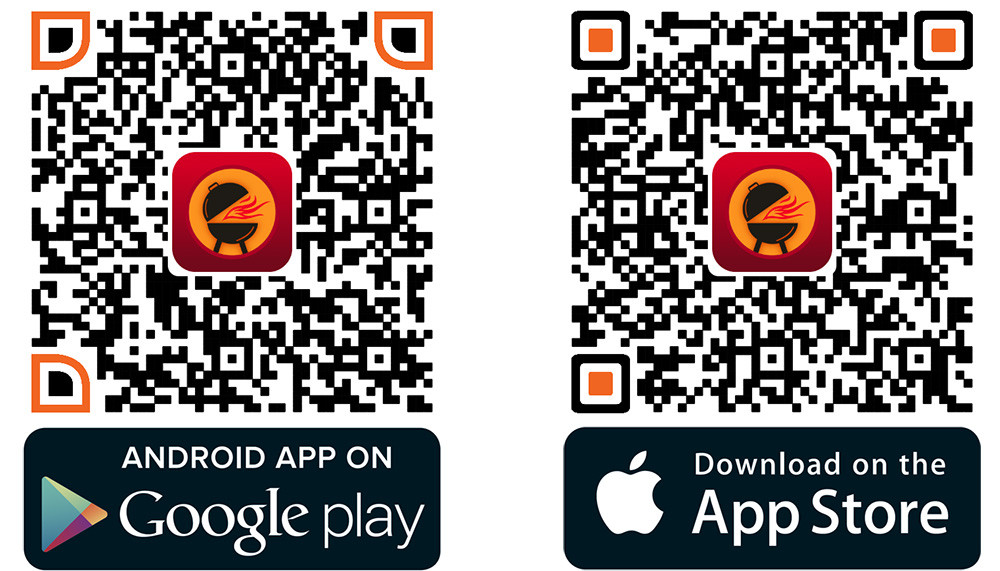 Vidio