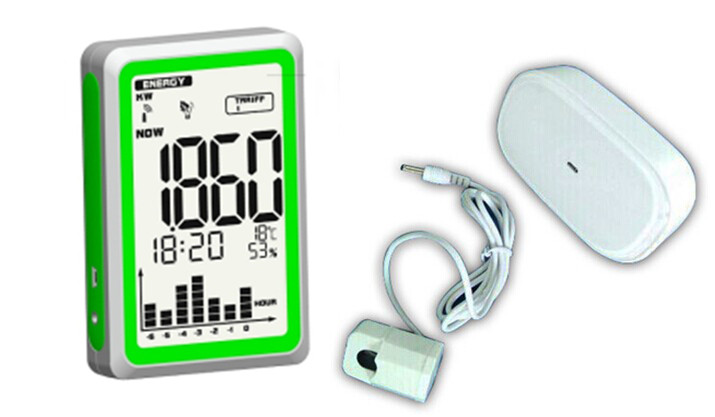 The power monitor allows every family and commercial users to get the power information in time, to give people the ability to monitor and manage their energy, and to realize the monitoring,analysis and management of energy. It configures the USB communication interface and runs the power analysis PC software Easoft, which effectively guides you to save energy and reduce the electricity charge by 35%..                
Features
■ Display power, cost and CO2 emissions;
■ Histogram displays historical data ;
■ DisplaysTemperature and Humidity; 
■ Download PC software "Easoft";          
■ Monitor your electricity bill and consumption;
Specification

● Current measuringrange: 30A/80A       
● Radiofrequency: 433Mhz         
● Transimttingdistance: >60M            
Application
◆ Collect and analyze electricity,electricity and carbon dioxide emission information of homes, offices and buildings, guide users to save energy effectively and reduce electricity expenses.
Packing
▲ Color box: 250x205x70mm         
▲ Product weight: 440g    
▲ Carton size: 550x440x260mm          
▲ Qty per cartone: 14pcs   
▲ Gross weight: 7kg