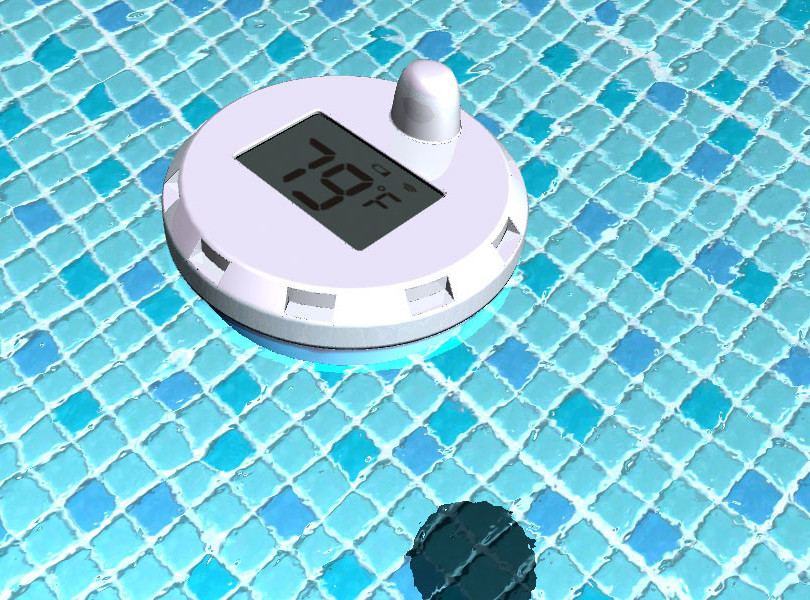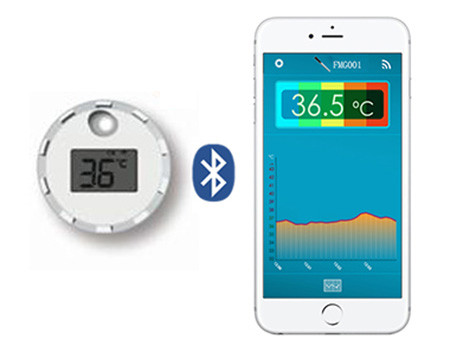 The exquisite appearance of the UFO shape is like the spaceship in the Galaxy. The outer shell is made of UV-resistant and anti- corrosion materials. The thermometer floats in the water or with the suction cup on wall. IT measure the water temperature of the swimming pool and the bathroom. The upper  and lower cover spiral seal structure, which facilitate the user to replace the built-in battery.
Features
■ Waterproof and floating with Large display;             
■ Temperaturein Fahrenheit or Celsius;                
■ Suction cups for easy mounting;
■ Compatible with BLE4.0/iOS/Andriod   
Specification

● Temp measuring range:0~70℃        
● Accuracy :±1℃                                 
● Transmittingdistance:>30m                          
● Power: One CR2032 cell
Application
◆Application for swimmingpool,spa,pond,hot tub etc.

Packing
▲ Color box: 145x105x55mm        
▲ Product weight: 112g     
▲ Carton size: 435x305x290mm         
▲ Qty per cartone: 40pcs    
▲ Gross weight: 4.8kg