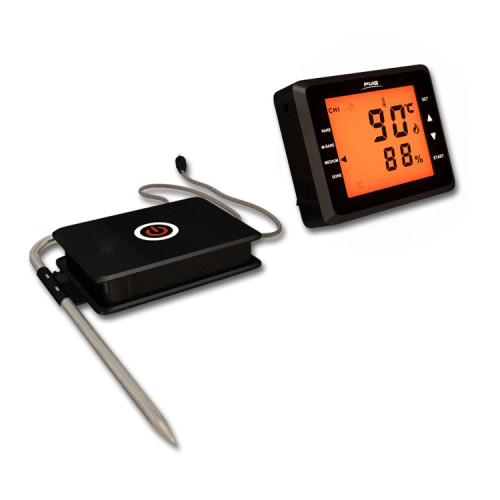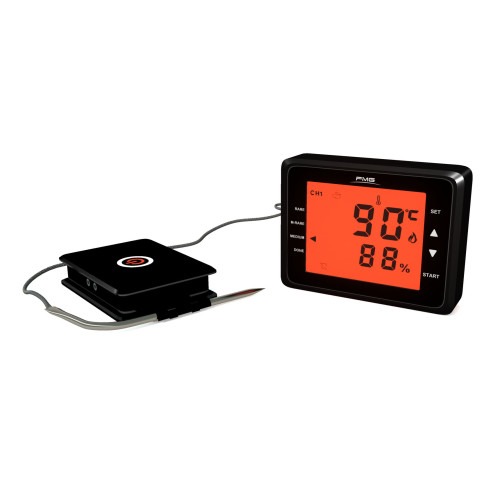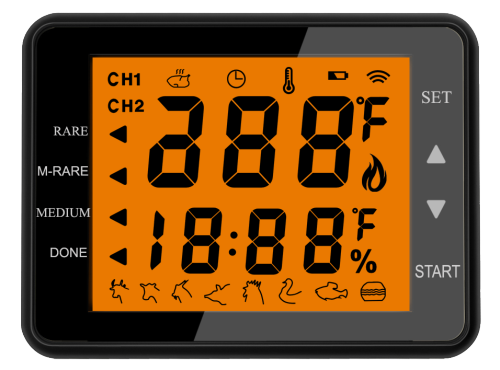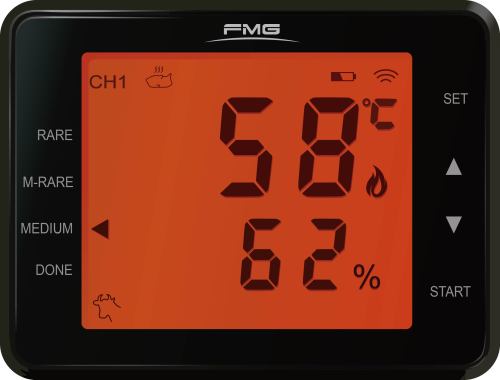 Wireless 433 MHz barbecue oven thermometer 2 stainless steel temperature probes LCD touch display
Model

SH252 Wireless Cooking Thermometer
Description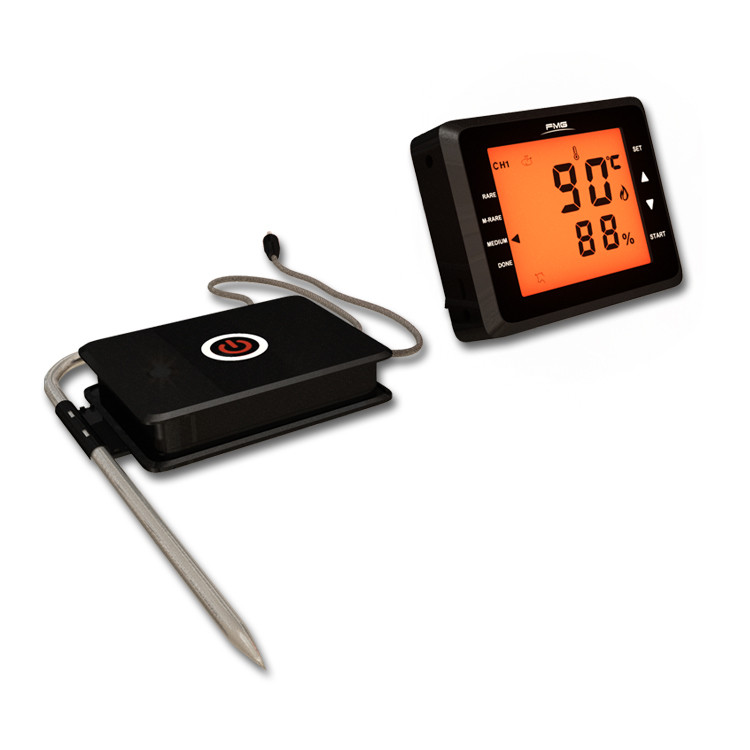 Wireless BBQ Thermometer includes 433MHz receiver, transmitter and double stainless steel probe, with large LCD screen, four touch keys, built-in buzzer alarm. The transmitter measures the food temperature and transmits the data to the receiver. The receiver remotely displays the barbecue temperature and cooking process,with alarm alert when meat temperature reach the target temperature.

Features
■ Include Receiver/Transmitter/two steel probes;
■ Working mode:timer/recipe/target temperature;
■ LCD display with four touch key ; Two stainless steelthermo probe sensors;
■ Receiver monitors babecue process;
■ Alarm alert and light while processing end
Specification
● Temp measuring range:0~200℃
● Accuracy: ±1ºC
● Transmission cycle: 6s
● Radio frequence:433Mhz
● Transmission distance:>60M
● Power:AAA alkaline batteries

Application
Barbecue, cooking, baking, with the oven and other equipments

Packing
▲ Color box:215x146x55mm
▲ Producr weight:270g
▲ Outer Carton size:560x300x240mm (240x300x560mm).
▲ Qty per carton:36(30)pcs.
▲ Gross weight:8.5kg
User manual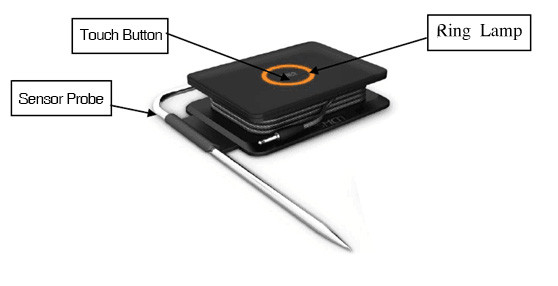 ThermometerSensor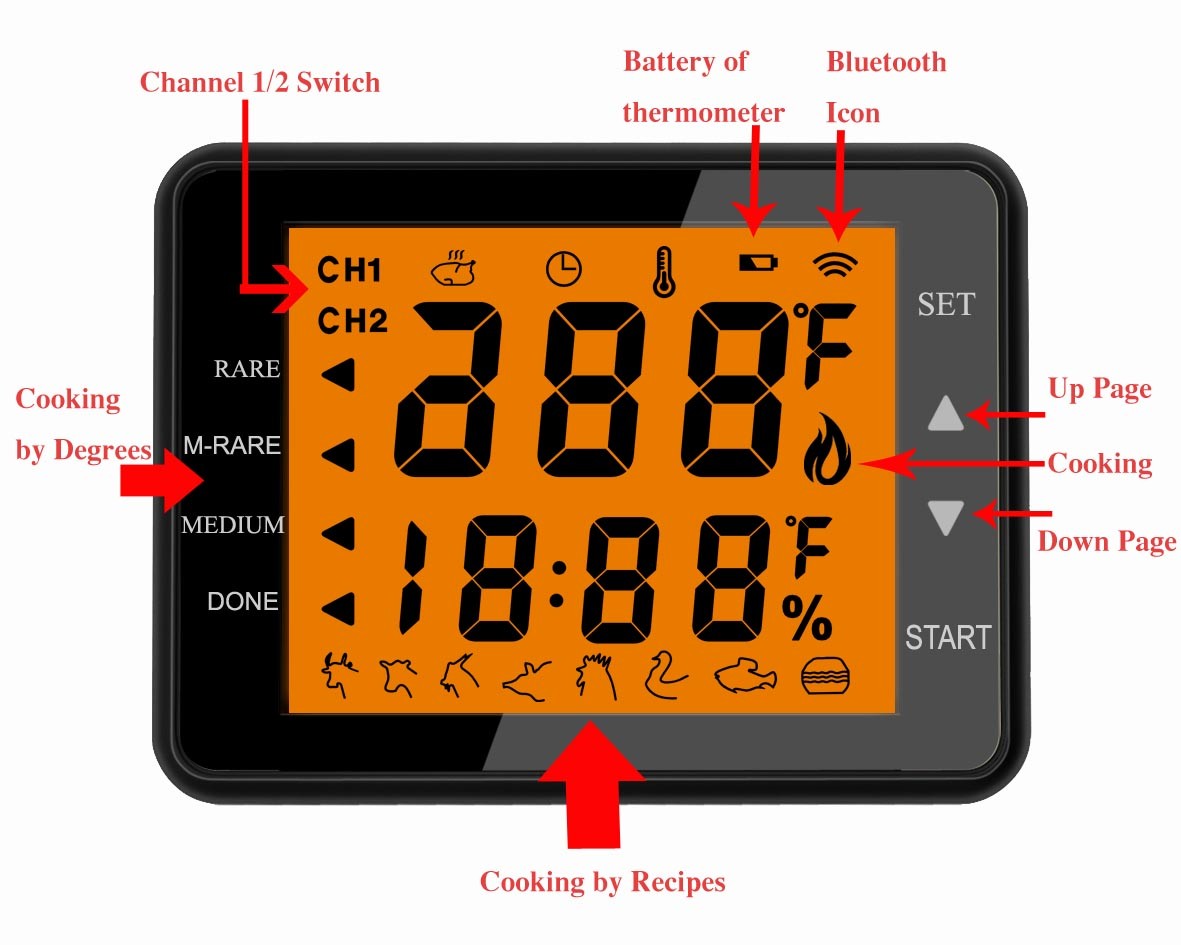 Thermometer Monitor